home

AT THE SUMMER LAKE YOU GO BY BUS (Automatically translated article)
At the summer lake you go by bus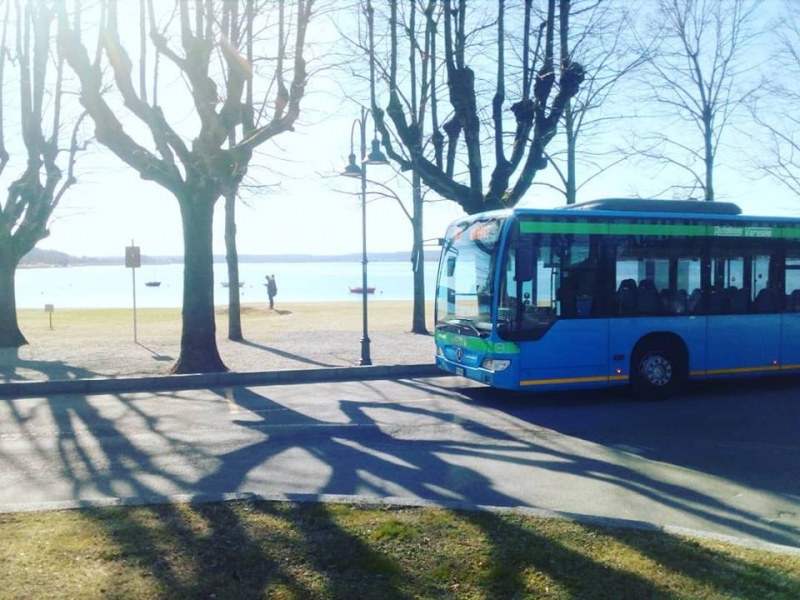 From Varese to Angera, Luino, Sesto Calende and Monate a run every hour   throughout the summer, thanks to the synergy between the bus company Varesine and THE TPL agency
< A class = "Linkbutton lnkDownload" href = "/img/upload/editor/1559898425volantino-orari-estivi.pdf" style = "margin-left: 10px; font-size: 18px;" target = "_blank" > TIME
< div style = "clear: both" >
With the conclusion of the schools, from Monday 10 June all the lines of Varesine Autolinee activate as usual the Non-scholastic time , which nevertheless guarantees valid connections within Varese and with the Municipalities in the district.
The summer is undoubtedly suitable also for the traditional trips out door: Moreover, the "County of Lakes" is a nickname that is better suited than many others to the Varesotto, because several localities are in fact caressed by the Seven lakes in which They mirror the pre-Alps.
Reaching these places by bus is the most suitable solution for all needs. There are three, in particular, the routes made by Autolinee Varesine and coordinated by local public transport agency which can be particularly useful : the N20 Varese-Angera-Sesto Calende, the N21 Varese-Osmate and the N10 Varese-Luino.
on these lines , in summer time, it is guaranteed at least one run every hour . For example, the N20 allows you to connect the capital to locations such as Gavirate, Ranco, Angera and Sesto Calende , also serving a number of intermediate centers: from the bus station in Piazzale Kennedy you have a departure every hour, lilting per minute. 10 (6.10, 7.10, 8.10, 9.10...) so as to cover the entire day until the evening on the axis from Varese towards Lake Maggiore.
The N21, however, once out of the city descends towards the lake of Varese, stopping at Groppello, Oltrona to the lake and Voltorre from which you can continue on the bike path , or visit the beautiful Cloister Representing one of the most valuable artistic treasures of the Varesotto. Once passed Gavirate, the N21 continues towards Biandronno, Travedona-Monate and the infant municipality of Cadrealized with Osmate: It arrives on the shores of the Lake Monate , a small jewel that in summer comes alive with spectacular initiatives. In this case, departures from Varese are carried out per minute. 40 of each hour.
Finally the N10 connects Varese, the Valganna and Luino , which is perhaps the most famous locality of Verbano: It is worth a visit both for the famous Wednesday market, and for the lacustrine and pre-alpine landscapes that reach a perfect union here. Exactly halfway is Ghirla , characterized by the valuable bus station in Liberty Style and meta, for the homonymous lake, many campers: so much to Ghirla, as from Luino you can then leave for the excursions to the mountains of Valganna, Valtravaglia and other valleys. On this line, the departures are spaced per minute. 25 of each hour.
These three routes also serve on Sundays, albeit of course with a small number of races.   For all information, you can consult the Web sites < a href = "http://www.ctpi.it/" > www. ctpi. It and < a href = "http://www.autolineevaresine.it/" > www. autolineevaresine. It , where you can also download maps of all lines.  
Guarda anche: