home

THE SACRED MOUNTAIN BY BUS AND FUNICULAR (Automatically translated article)
The sacred mountain by bus and funicular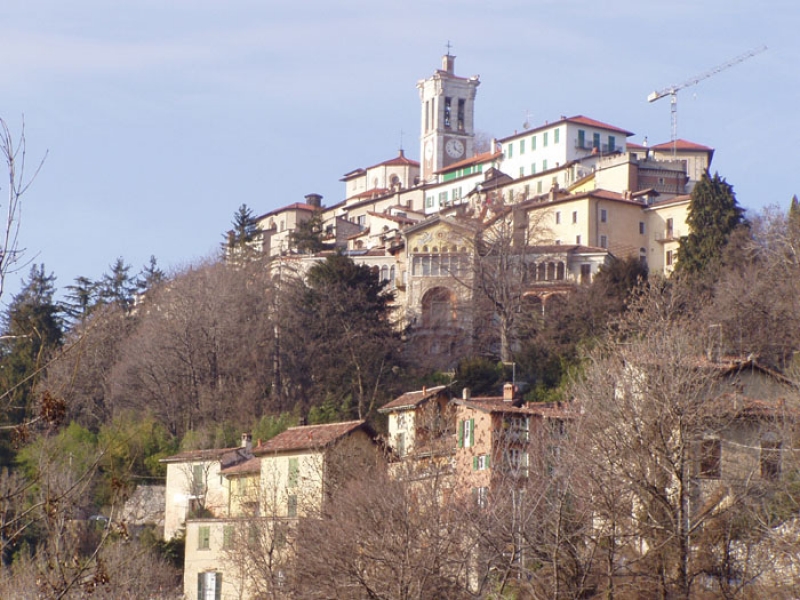 In 2018 bus interchange + funicular to Saturday, Sunday and public holidays
A paradise of art, faith and nature like no other, nice to admire and to enjoy each season of the year: is the sacred mountain, the mountain overlooking Varese, with its unmissable sacred way of the chapels, the ancient village made up of narrow streets, the various opportunities to spend a different day than usual.
Public transport is the best way to reach the mountain varesina . Below all modes of access, even to exploit, whenever possible, the interchange between the urban bus bus Varesine and the funicular Vellone-Sacro Monte managed by AVT.
Period until Sunday 18 March 2018
Monday to Friday: to access the sacred mount, you can use the bus line C Varesine towards first chapel/sacred mount. Later in the day, buses passing every 20 minutes: the most central stations are undoubtedly those of via Maspero (upper piazzale Kennedy, a few meters from the two stations), via Vittorio Veneto (Zara store, in front of the Coin) and course Moro (libreria Feltrinelli, a few meters from piazza Monte Grappa).
Most rides makes last stop in the locality first Chapel (piazzale Malik), at the beginning of the sacred way: from here, at least once per hour, is guaranteed the coincidence with a smaller bus that reaches the top of the Sacro Monte (square Parker). Here all times: http://www.ctpi.it/servizi-urbani/scarica-orari-e-mappa
Saturdays, Sundays and public holidays: these days, in the time slot from 10.00 at 18.10, is running the funicular Vellone-Sacro Monte. Therefore, all bus line C make terminating at the stationfor interchange Vellone by funicular. Saturday bus journeys are made every twenty minutes, as in other weekdays: Sunday and bank holidays, every 30 minutes.
Tickets?
A single ticket, from 1.40 Euros, that is ninety minutes allows you to use both the bus and the funicular. This ticket can be done on vending machines on board bus (which didn't provide rest), in two stations of the funicular with the same machines, or in over seventy resales scattered throughout the city of Varese, the list of which can be found at this link: http://www.ctpi.it/servizi-urbani/rivendite-titoli-di-viaggio.
It is recalled that, in the village of Sacro Monte, the Pineta bar in piazzale Parker and "the Emporium" via Beata Caterina Mallya are resellers of tickets.
For groups of ten or more persons intending to reach the sacred mount or the Campo dei Fiori, is asked to contact the company (info@autolineevaresine.it) for logistical reasons and also for the possibility of obtaining Group tickets.
And the Campo dei Fiori?
From Holy Hill-piazzale Pogliaghi, bus terminal, or the most convenient stop on via Del Ceppo/via Fincarà (one hundred meters from the mountain station of the cable car), buses of line CF headed to Campo dei Fiori, more frequent on Saturdays and Sunday not on weekdays. The schedules are located at this link: http://www.ctpi.it/servizi-urbani/scarica-orari-e-mappa
For further information, send us an email to info@autolineevaresine.it
Guarda anche: