home

SUMMER HOURS 2021 (Automatically translated article)
Summer hours 2021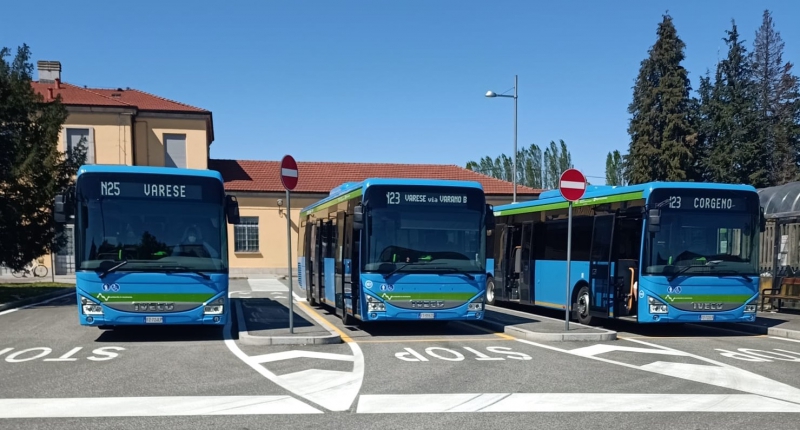 From June 9, non-school hours, completely revised on suburban lines.

At the end of the school year, the timetables of the scheduled services managed by Autolinee Varesine change, which will follow the following programming in summer 2021.
                                    &nbsp& &nbsp& &nbsp& &nbsp& &nb                         URBAN LINES OF VARESE
- June 9 to June 26: NON-SCHOOL hours;
- From 28 June to 28 August: reduced hours;
- From 30 August to 11 September: non-school hours.
Urban line times can be downloaded at the following link: http://www.ctpi.com.au/urban services/download-times-and-map 
---
EXTRAURBAN LINES
- June 9 to September 11: NON-SCHOOL hours.
Seeal non-school hours, developed together by the company and the Local Public Transport Agency of Como, Lecco and Varese, are characterized by the principles of adging (departures at the same minute of each hour), simplification (no reduction in August) and intermodality (connections between different bus, bus and train, bus and boat lines).
This line times can be downloaded at the following link: http://www.ctpi.it/servizi-extra-urbani/scarica-orari-in-pdf2
---
SECURITY MEASURES
I would remind you that, until the relevant authorities revoke the measures, the safety measures provided for by the various DPCM regarding the containment of the Coronavirus.
In detail,
&nbspnbsp;
- All passengers must be fitted with a mask or other instrument suitable to cover the nose/mouth, as required by applicable regional provisions - VIEW PICTURE;
- The ascent/descent of passengers takes place only from the middle/rear door of the vehicle: the front door remains closed. Leamp passengers off before boarding - VIEW PICTURE ;
-  Please DO NOT OCCUPY THE SEATS marked with the appropriate marker;
- On suburban lines is suspends ticket sales on board by the driver. Pick up your ticket before getting in the car. Unable to reach the obliteratrice, validate the pen ticket writing date and time of use.
Guarda anche: