home

INFO LINEE

N-LINE REINFORCEMENT SHUTTLE - SCHIRANNA VACCINE CENTER (Automatically translated article)
N-line reinforcement shuttle - Schiranna vaccine center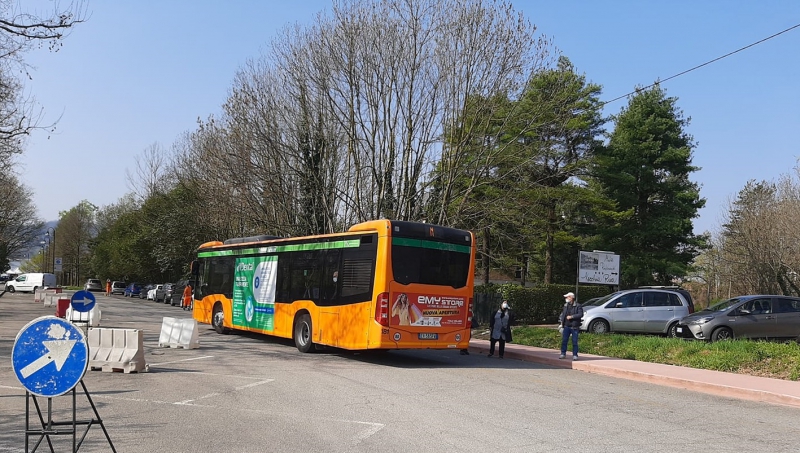 From 3 April active the service of reinforcement of the N line towards the Schiranna.
The fruitful collaboration between Municipality of Varese, Local Public Transport Agency of the Como Basin, Lecco and Varese and Autolinee Varesine has led to an important upgrading of the N line in view of the opening of the vaccination center at Schiranna.
Six from Saturday, April 3, the day when the Piazzale Roma structure becomes fully operational, on the the FS-city-Schiranna station, reinforcement buses will be active, that will cover the whole day from 7.45 am to 7 pm.
O additional shuttles, characterized by an appropriate indication on the display, will make only the stops of station FS, via Vittorio Veneto, corso Moro, via Sacco, viale XXV Aprile and Piazza Libertà (Questura), and then go directly to the Schiranna the stop of via Dei Prati is located right in front of the entrance of the vaccination center.
I.e. the times of passage from the city center are designed to fit perfectly with those of line N: therefore, on weekdays from Monday to Saturday you will have a total bus every 10 minutes from the city center to the Schiranna and vice versa, frequency comparable to that of a subway. With the exception of Easter Day, where the vaccination center will also not be operational, the service will also be active on Sundays and public holidays (such as Easter Monday), although with a more limited number of trips.
 Full service time is published at CTPI. at link http://www.ctpi.it/upload/orariurb/Navetta%20Center%20Vaccinations.pdf
On shuttles you use the normal travel tickets (tickets and subscriptions) valid on all urban lines of Autolinee Varesine. 
Guarda anche: