home

TOURIST LINE: THE FREE HOLIDAY SERVICE TO DISCOVER VARESE (Automatically translated article)
Tourist Line: the free holiday service to discover Varese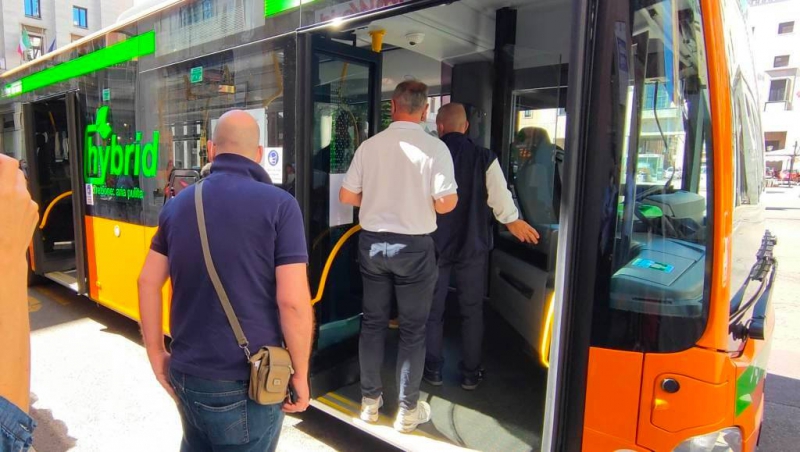 On Sunday, June 13,
the free shuttle starts in the heart of Varese

A free, ecological, tourist bus: it is the new initiative launched by the Municipality of Varese, in collaboration with the Agency for Local Public Transport of the Como Basin, Lecco and Varese and with Autolinee Varesine.
From Sunday, June 13, the Tourist Line kicks off: every Sunday, with an hourly ride, all the city's most important tourist attractions will be connected. First departure from the FS station at 9.34 am: next loading stop in Corso Moro (Feltrinelli side/in front of the Inps), then the bus will pass through Viale Aguggiari (entrance Villa Mylius), Piazza Litta ( <9>Villa Panza/Ponti), Hippodrome (martyrs of liberty interchange parking), Sant'Ambrogio/via Virgilio (entrance Villa Toeplitz), Piazzale Montanari (Prima Cappella), again Villa Toeplitz, via Manin (stadium/palasport interchange parking), via Bolchini (park Villa Baragiola), via Sanvito (Castello di Masnago / Mantegazza park via Daverio (park Villa Recalcati / station FN Casbeno), via Sacco (Giardini Estensi) and finally again Corso Moro and station FS.
This line, the service is free. The busy bus will be one of the recently unre presented Mercedes Citaro Hybrid .
In the annex, the time and route map.
Guarda anche: